Pequeno Manual do Projeto Sustentável
Pequeno Manual do Projeto Sustentável
Françoise-Hélène Jourda
Gustavo Gili, Paris; Editorial Gustavo Gili, 2009
original title: Petit manuel de la conception durable
translator: Cristina Reis
Ilustração: François-Gabriel Perraudin
edition: português
paperback
96 p
12 x 18 x 0,8 cm
200 g
illustrated
B&W
drawings
ISBN 978-85-65985-00-0
(meio ambiente)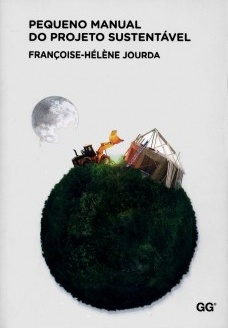 about the book
Este livro pretende orientar a elaboração de projetos de arquitetura e urbanismo a partir da perspectiva da sustentabilidade ambiental de um modo sintético e prático. Por meio de 69 perguntas e respostas relacionadas à implantação, ao programa de necessidades e às diferentes fases do projeto arquitetônico, o livro apresenta os aspectos essenciais para que o projeto final responda de forma eficiente aos princípios básicos da sustentabilidade.
Tanto os profissionais como os estudantes encontrarão uma orientação prática de grande utilidade para o desenvolvimento de seu trabalho desde os primeiros estudos de implantação até a escolha dos materiais.
about the author
Françoise-Hélène Jourda
Françoise-Hélène Jourda (Lyon, 1955), arquitecta interesada y comprometida con el desarrollo sostenible en la construcción, ha realizado numerosos edificios proyectados desde la perspectiva de la sostenibilidad. Desde el año 1999 es profeso
how to quote
JOURDA, Françoise-Hélène.
Pequeno Manual do Projeto Sustentável
. Editorial Gustavo Gili, Paris, Gustavo Gili, 2009.
comments