Walkable City
Walkable City
How downtown can save America, one step at a time
Jeff Speck
Farrar, Straus and Giroux, North Point Press, Nova York; 1ª edição, 2013
edition: english
paperback
320 p
14 x 20 cm
ISBN 9780865477728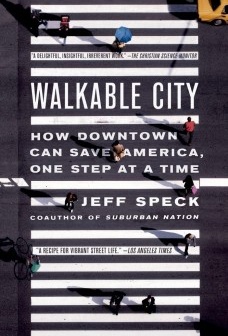 about the book
Jeff Speck has dedicated his career to determining what makes cities thrive. And he has boiled it down to one key factor: walkability. Making downtown into a walkable, viable community is the essential fix for thetypical American city; it is eminently achievable and its benefits are manifold. Walk-able City—bursting with sharp observations and key insights into how urban changehappens—lays out a practical, necessary, and inspiring vision for how to make Americancities great again.
about the author
Jeff Speck
American.Sepent 10 years as a director of town planning at DPZ. He was appointed director of design at the National Endowment for the Arts.Nowadays, he is a contributing editor to Metropolis magazine.
how to quote
SPECK, Jeff.
Walkable City
.
How downtown can save America, one step at a time
. Nova York, Farrar, Straus and Giroux, North Point Press, 2013.
comments
Walkable City
outros livros
share

McGraw-Hill (mh professional), 2010