Rui Barbosa Leitor de John Ruskin
new
Rui Barbosa Leitor de John Ruskin
O Ensino do Desenho como Política de Industrialização
Claudio Silveira Amaral
Appris, ; Primeira Edição, 2020
edition: português
paperback
127 p
14.8 x 2 x 21 cm
100 g
ISBN 9788547345754
(crítica da arte)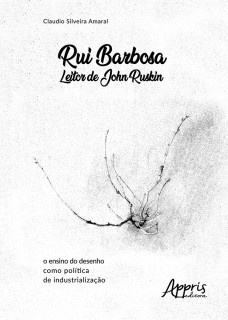 about the book
A intenção desta obra é estabelecer uma relação entre as propostas da Política do Ensino do Desenho e da Política de Industrialização, ambas de autoria do polímata (jurista, político, diplomata, escritor, filólogo, tradutor e orador) Rui Barbosa (1849-1923), e os escritos do crítico de arte inglês John Ruskin (1819-1900).
about the author
Claudio Silveira Amaral

how to quote
AMARAL, Claudio Silveira.
Rui Barbosa Leitor de John Ruskin
.
O Ensino do Desenho como Política de Industrialização
. Primeira Edição, , Appris, 2020.
comments