Etnografias do refúgio no Brasil
new
Etnografias do refúgio no Brasil
Igor José de Renó Machado (Org.)

Editora UFSCar – EdUFSCar, ; Primeira Edição, 2020
edition: português
paperback
210 p
16 x 2 x 23 cm
320 g
ISBN 978-65-80216-30-7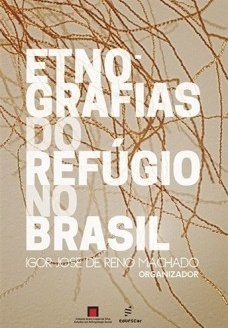 about the book
Esta coletânea trata das experiências de vida de diferentes grupos de refugiados no Brasil, a partir de etnografias. O resultado é a antropologia do refúgio no Brasil, com destaque para as diferentes experiências dos diversos grupos, oferecendo um cenário complexo e crítico da situação do refúgio no Brasil. Experiências de venezuelanos, senegaleses, sírios, colombianos e outras nacionalidades africanas são colocadas lado a lado numa análise sofisticada e cuidadosa.
about the author
Igor José de Renó Machado

how to quote
MACHADO, Igor José de Renó (Org.).
Etnografias do refúgio no Brasil
. volume Primeiro Volume. Primeira Edição, , Editora UFSCar – EdUFSCar, 2020.
comments