Cromofobia
Cromofobia
David Batchelor
Senac São Paulo, São Paulo; 1ª edição, 2007
edition: português
paperback
144 p
20.6 x 13.6 x 1 cm
illustrated
fullcolor
drawings
ISBN 8573596481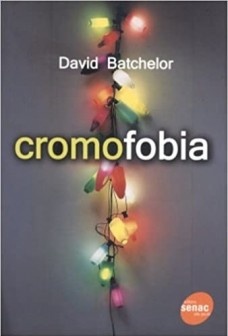 about the book
A obra trata brevemente da historicidade da cor, e as motivações que subjazem à tendência de sua (não) utilização, analisando a experiência comum diária, sua transcendência e ressignificação para além da função estética, com foco no aspecto simbólico.
about the author
David Batchelor
Artista e escritor escocês; consultor sênior em Teoria Crítica no Royal College of Art. Adota a cor como protagonista em suas obras, aplicando-as em resíduos e objetos do dia-a-dia. Autor de Minimalismo e Chromophobia.
how to quote
BATCHELOR, David.
Cromofobia
. São Paulo, Senac São Paulo, 2007.
comments
Cromofobia
resenhas desse livro
por Imara Duarte
outros livros
share