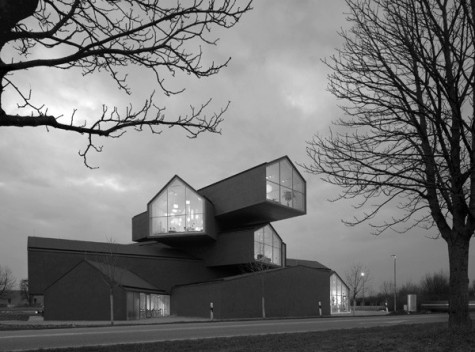 FD: What is your working process like? Do you check plans or other photos before visiting a building?

I usually look at other pictures but just out of necessity given that in most cases I need some prior information about the building (how big the intervention is, what the surroundings are like, if it is completed, etc.). I also care whether it is an architecture that meets my quality expectations. I would feel no particular use in seeing pictures previously, except for those reasons.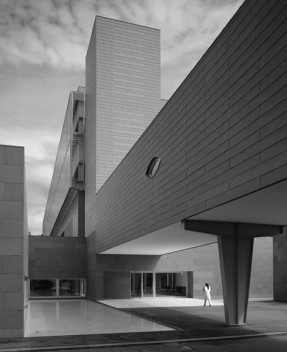 Something that I really like and try to do whenever possible is walking around the building with the author of the project or, at least, the project manager. As I always make an effort to work with high-level professionals it is always interesting to listen to them, see how they present the buildings, keep in mind the aspects they emphasize, what details they are dissatisfied or disappointed with... These walks are very rewarding and enriching although usually not very long because good architects are usually very busy. After this first contact, I start going around on my own. Previously, when I had less work, I could spend an entire day walking around without taking a single photograph, but now with the pressure of more assignments and digital photography, that time has been reduced. Still, I'm not a kind of a person that comes in and starts shooting right away, I always take my time. I'm even glad if on the first day the light is bad because in this way I won't be preoccupied of not taking advantage of good weather conditions that may not repeat the days that follow. I have many colleagues that in a day or even half a day are able to shoot a full reportage but that's something I can not emulate; for me that is neither pleasant nor interesting, it's just impossible, so I do that in very exceptional cases.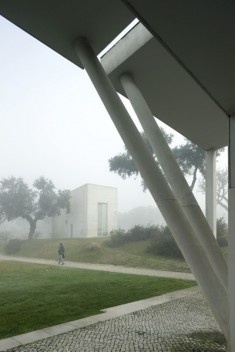 FC: Following an architect through his works and the close relationship with authors such as Siza or Moneo allows you present their work very extensively. Does the result of the photo expression lie in the deep knowledge of the architects' way of thinking or in a special interpretation of the photographer?

DM: Both. When working in collaboration with someone you expect them to be happy with your work, especially if he/she is someone you respect and admire. Of course, I try to take into account their tastes, preferences and interests. Nevertheless, I am the one who performs the work, there is no one besides me telling what I have or don't have to do: each image reveals my personal view. To give you a simple example: if you're working on an reportage and you find a detail of the building that was previously designed in a similar or better way in another work, you won't dedicate much effort to that specific spot. But if you think that what you see is a refined evolution of the same solution, you would pay more special attention to it. And this is only possible when you know an architect's trajectory very well.