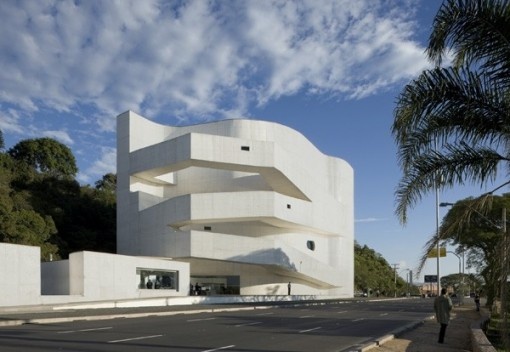 Flavio Coddou: Your collaboration with Alvaro Siza gave you an opportunity to shoot the Fundação Iberê Camargo in Porto Alegre. Was that an invitation for many photographers for the opening of the building?

Duccio Malagamba: Siza has a peculiar way of managing the photographs of his work. In fact, he doesn't do that. There are many architectural offices today that worry a lot about the circulation of their work. Siza in his turn manages the work of his studio as if we were in the previous century. For him it's is important that his buildings are constructed, but he is concerned very little with the diffusion of its work. It is also true that he doesn't need to be known... At this point of his career he won't care who takes photographs of his buildings and what happens to them.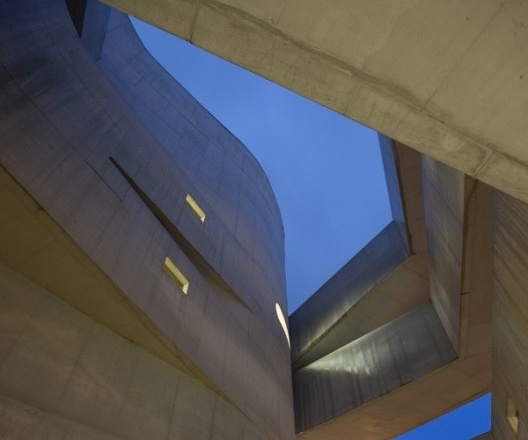 FC: How did you find Siza's work in Porto Alegre? Were you able to discern his whole repertoire in this building?

DM: Siza, unlike other mature architects, is able to maintain a freshness in his design which is really impressive. There are other prominent and admirable architects whose capability to invent new things dwindles with age. So they keep on going into greater detail and reformulating their ideas or guidelines they elaborated in previous years. Siza, however, is living his second youth. And the work in Porto Alegre is particularly innovative, even groundbreaking, I would say, compared with his previous works. So it's not the same at all, not in the least.

Naturally, the Iberê Camargo has been a surprise although just to some extent since I had seen pictures of the building before visiting it. But even though I am a professional photographer, photography can still be misleading in the aspects of scale, proportions, etc ... For example, I found the Fundação smaller than I imagined... despite its being nothing small. And as to the location, I supposed it would be located on the top of a hill and instead, it is situated at the waterfront. I was also surprised with the projects' construction quality and at this point we must mention the extraordinary contribution of José Luiz Canal, an engineer from Porto Alegre who also studied in Barcelona and was a great promoter of this operation.